<![if !IE 6]>

<![endif]>

Alarms

Anyone who has experienced a burglary knows all too well the feelings of violation and loss that come in the wake of an intrusion into our peronal space. With crime on the increase there are now numerous types of alarm and secrurity systems available to protect our homes, loved ones and businesses. They include straightforward burglar alarms, CCTV, Emergency and Security Lighting, Automated Door and Gate Access, Fire Alarm Systems, Fire Resistant Safes, Video Intercoms, Childcare Surveillance Systems and Personal Emergency Nursing Care systems for the more elderly and vulnerable.

The Gold Standard for security systems is awarded by the National Security Inspectorate or NSI - formally NACOSS.

Advertise Here

<![if !IE 6]>

<![endif]> <![if !IE 6]>

<![endif]>Alarms Nationwide

<![if !IE 6]>

<![endif]>

ADT is the UKs leading provider of electronic fire and security solutions - supplying integrated...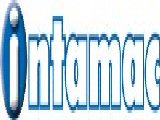 Intamac Systems Ltd is the market leader in Internet Accessed Monitoring and Control Services.


<![if !IE 6]>