<![if !IE 6]>

<![endif]>

Audio

As technology developes on an almost daily basis, complete Home Entertainment Systems, incorporating multi room surround sound systems and Home Cinemas are becoming increasingly popular. Whatever your requirements, from a simple DVD or Video or straightforward CD player to the very latest audio-visual products, audio suppliers offer advice and support when choosing the system that best suits your home environment and budget. Some suppliers also offer after-care and repairs.




Advertise Here

<![if !IE 6]>

<![endif]> <![if !IE 6]>

<![endif]>Audio Nationwide

<![if !IE 6]>

<![endif]>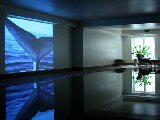 Specialists in the design and installation of multi-room audio/video, lighting and home automation...

We are Systems Integrators. Like it says 'on the tin', we design and install intuitive, single...


<![if !IE 6]>