<![if !IE 6]>

<![endif]>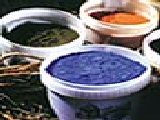 <![if !IE 6]>

<![endif]> <![if !IE 6]>

Lime has been used in mortars, plasters, renders and paints for centuries. It was continuously used in building work from Roman times up until the 20th Century. It is only in the last few decades, particularly since the 2nd World War, with the development of Portland cement that lime products have ceased to be used. Lime mortars, renders, plasters and limewashes have many properties that have encouraged a healthy resurgence in their everyday use:
they are porous and absorb moisture from the surrounding bricks or stones; any salt or frost damage occurs in the lime, thus protecting the surrounding materials

they allow walls to 'breathe'; moisture will evaporate as rapidly as it enters (whereas most modern mortars and paints hold moisture in the wall)

they are relatively flexible and will accommodate some movement in a wall; if they crack they will 'self-heal' when exposed to air

they are 'soft on the eye' and compliment the beauty of other natural and traditional materials

they are considered to be more environmentally-friendly than conventional materials

they allow building materials (eg stone, brick) to be re-used, cement is so hard that we will be unable to reclaim much of the stone used today.

Nationwide,

(

More Decorating Nationwide

)

Phone: + 01874658249

Calch Ty Mawr Lime


<![if !IE 6]>

<![if !IE 6]>

First Page

Previous
Next

Last Page