<![if !IE 6]>

<![endif]>

Financial Advisors

Income tax, inheritance tax, capital gains tax, investments, pensions, unit trusts, mortgages, personal property insurance, stocks and shares etc.; the world of modern day finance can be a bewildering, challenging and frightening place, but an experienced financial adviser will offer individual help in managing your personal monetary requirements.

Some major high street banks and building societies offer their own financial advisers for their customers, but there are also many independent financial advisers who will help you build your own portfolio and give individual advice on what is best for you.


Advertise Here

<![if !IE 6]>

<![endif]> <![if !IE 6]>

<![endif]>Financial Advisors Nationwide

<![if !IE 6]>

<![endif]>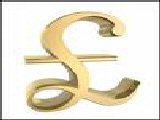 Many people are rejected by lenders due to their past financial record, but we specialise in...

We offer our clients an extensive wealth management service providing advice in the fields of...


<![if !IE 6]>