<![if !IE 6]>

<![endif]>

Food and Wine

Whether you are planning a special party and want to impress your guests by hiring a professional caterer or simply want to feed your family on the freshest organic produce available, locating purveyers of good quality food has never been easier.

There are on-line companies offering authentic products and traditional recipes, organic meat, fresh fish - smoked salmon and shellfish, game, ham and bacon, organic fruit and vegetables, hand crafted chocolates, pies and pastries, teas, coffees, herbs and spices and specially selected wines. Many items are available by mail order or through local food outlets.

Advertise Here

<![if !IE 6]>

<![endif]> <![if !IE 6]>

<![endif]>Food and Wine Nationwide

<![if !IE 6]>

<![endif]>

Italian Secrets is run by Anna Venturi and her daughter Letizia Tufari, a mother and daughter team...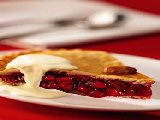 Lime Tree Pantry are producers of 'Hand-Made' Short-Crust Pastry Pies, both savoury and fruit.

High quality Continental pastry cases for home-filling. Perfect for parties and home-entertaining

<![if !IE 6]>

<![endif]>


<![if !IE 6]>